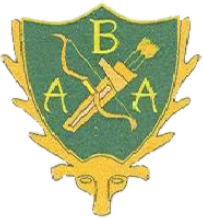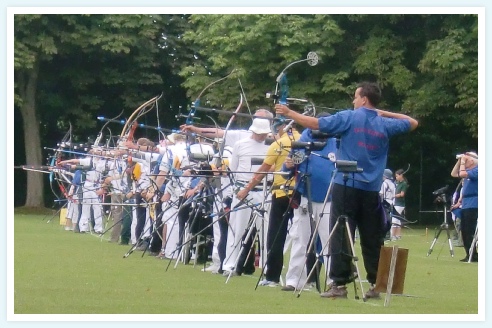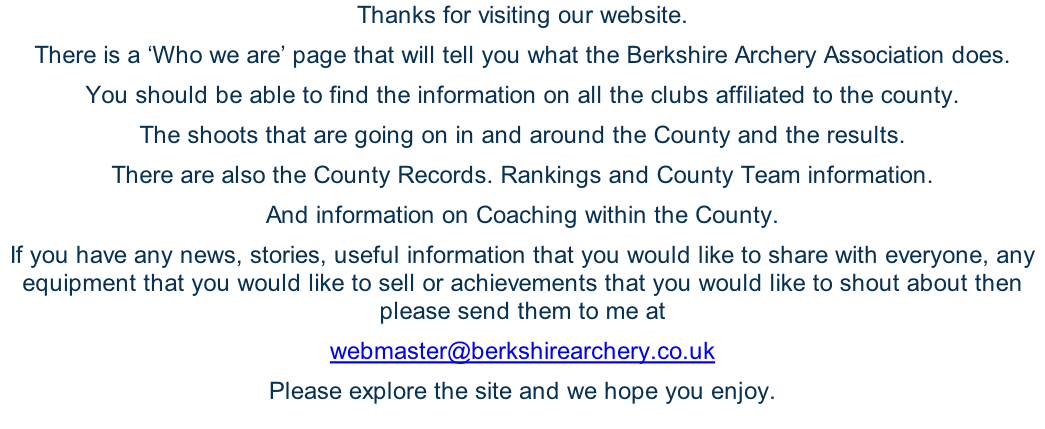 Berkshire Website
Updates
5th December 2023
County Clubs Page updated.
27th November 2023
Indoor County Champs results added to News and Tournament pages.
2nd November 2023
Rankings Rankings page corrected. Please press f5 if the form has not changed.
28th October 2023
County Rankings and Records pages updated.
13th September 2023
Tournaments and News pages updated.
31st July 2023
Results added to County Champs in Tournaments page.
15th July 2023
News page updated.
Website Updates
If you would like to be notified when the website is updated then please send me an email with your name and email address and I will add you to a mailing list send to webmaster@berkshirearchery.co.uk or click HERE